Get 1% better every day with
Genius workshops and meditations.
Jay Shetty's weekly workshops help you unlock your purpose and potential.
Join Now
Join a community of over 10000 members!
While you wait, hear from your new coach!
Take care of your emotional health

with workshops, meditations, and community.
Studies show that just
90 days of Genius…
Increases your sense of purpose by

40%

Reduces your stress and anxiety by

25%

Improves your ability to focus by

50%
Start your journey
Trusted by thousands of people around the world.
Now meditation, breathwork, and gratitude journaling are daily habits for me.
We've created such a strong bond and I'm so grateful.
Genius is teaching you the things you wish you had learned in school.
Jay has literally handed me the tools to uplevel myself and my life.
Moving away from the what if's to the what is.
Genius is that safe space where you can be completely true to your authentic self.
I became a better person, a better mom, a better leader, a better wife.
I'm rebuilding the person that I want to be.
So grateful to be a part of this family. The surge of energy is phenomenal.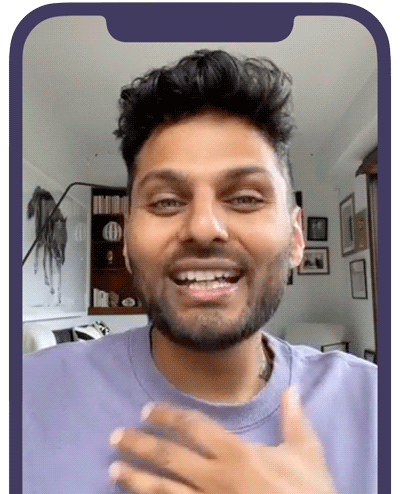 During our time together, we'll...
Meet for a LIVE workshop

for coaching and meditation.
Learn and apply the

life-defining habits & tools

required to become your best self.

Build a daily routine

that feeds your purpose and empowers your ambition.

Ask me questions

to help you implement your new strategies.

Join a passionate community

centered in well-being and growth.
Join Now
Start your trial today
All of Jay's workshops and meditations
Weekly live coaching with Jay
Like-minded community and in-person meetups
Unlimited access to the Genius App
Join Now

* Trial lasts for 7 days. Cancel at any time.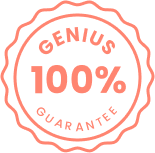 The Genius Cancel-Anytime Guarantee
Genius always wants the best for you. Join and get full access to the private workshops, guided meditations, and global community. If you don't fall in love, receive a full refund within the first 30 days.
You make the rules

Genius is always in your own time and at your own pace. Listen to the workshops and meditations anytime, anywhere. Your growth is on your own terms.

Proven success

Genius members get results. Within the first 90 days of Genius, members report feeling 25% less anxious, 40% less lonely, and 50% more focused.

Lifelong support

The Genius Community will be there for you for life. This is a global network dedicated to well-being, mindfulness, and peace. Our purpose is to serve.