Begin your well-being journey today
Choose the plan that's right for you.
GENIUS FAQ
Here are some of the most frequently asked questions about Genius.
How much time does Genius take? I'm scared I can't be 100% dedicated.

Genius is designed to be 100% at your own pace. To start, just choose one thing you'd like to focus on from the 5 Areas of Well-Being. When you've mastered one, add another. It's as simple as that. Engage with the weekly workshops and meditations, even if it's 30 minutes per week. You are never behind, and you are never late.

How can I benefit from this program?

The program is a comprehensive, step-by-step roadmap to achieving elevated well-being and wisdom. There's no bounds to what you can learn with Genius. Expect slow, drastic, radically good change.

How exactly does Genius work?

Jay's live workshops take place in our private Facebook group, usually on the weekends. Each workshop is 30 to 45 minutes long. We publish the schedule of upcoming workshops in the Facebook group. If you miss the lives, you can access them on the members-only site and the Genius App. Jay's workshops revolve around the 5 Areas of Well-Being: personal, health, relationships, spirituality, and work and finance.

I don't have Facebook. Can I still watch Jay Shetty's live workshops?

Jay's live workshops can also be found on the members-only site.

Will I be able to take full advantage of the program, even if I don't live in the UK or US?

Absolutely. All video workshops and meditations are online. We have more than 10,000 Geniuses living in over 150 countries.

Can I have a one-on-one session with Jay Shetty?

Genius is group coaching, but you can interact with Jay and ask questions during the live workshops.

What do I get inside Genius?

WEEKLY VIDEO WORKSHOPS

Can't make it live? No problem. Video workshops and meditations are available 24/7 for Genius members.

ONLINE COMMUNITY

When you become a member of Genius, you become a member of a tight-knit community dedicated to well-being and wisdom.

OFFLINE COMMUNITY

There are more than 10,000 Genius members living in over 150 countries worldwide. Discover the Geniuses who live near you by attending in-person Genius meetups.

GUIDED MEDITATION SESSIONS

Each workshop contains a guided meditation focused on centering your mind, calming your body, and reaching your soul.

GENIUS BOOK CLUB

Each month, Jay announces his new Book Club pick. Read along with your fellow Genius members and follow the Book Club's weekly posts.
All membership plans include:
Live Video Workshops
Guided Meditations
Online Community
Offline Community
Workshop Collection
Genius Book Club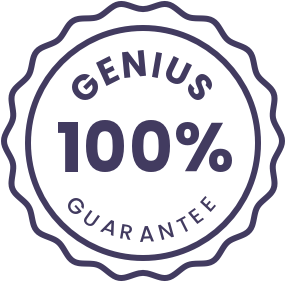 The Genius Cancel-Anytime Guarantee
Test drive Genius. Get full access to the workshops, guided meditations, and global community of passionate, purpose-driven individuals. Cancel and re-enroll at any time. Receive a full refund within the first 30 days if you aren't 100% satisfied.