Nurture strong, trusting relationships with the people in your life.
Create stronger relationships with Genius Coaching. Get a glimpse of a Live Workshop with Jay Shetty.
Watch Now
Watch a Live Workshop sneak peek with Jay.
Genius takes you from where you are now to where you want to be.
Learn more about Genius with Jay!
Choose Your Plan
Monthly
$39 / month
LIVE Weekly Workshop and Meditation with Jay Shetty
Immediate and Full Access to every Workshop and Meditation in your Genius App
A growth-focused Community for connection and support (Online and Meetups)
Complete access to our growth tools (daily well-being check, worksheets, and more)
Join Now
Annual
$32.50 / month
Paid annually
Everything on the Monthly plan, plus...
Jay's Gratitude Guide to develop a life-changing daily routine
Monk Workshop for the best lessons on mindfulness
Jay's Book Notes Toolkit to create a daily journaling habit.
Join Now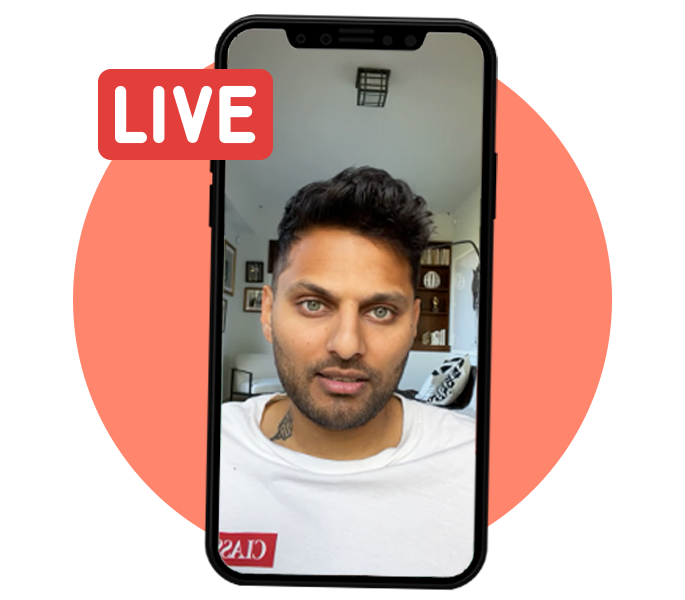 Coaching
Become your best self with the teachings of a professional life coach and former monk.
Access Jay's workshops and meditations to elevate every part of your life.
Receive face-to-face coaching on a weekly basis for self-work and growth.
Transform your relationships with your family, friends, and yourself.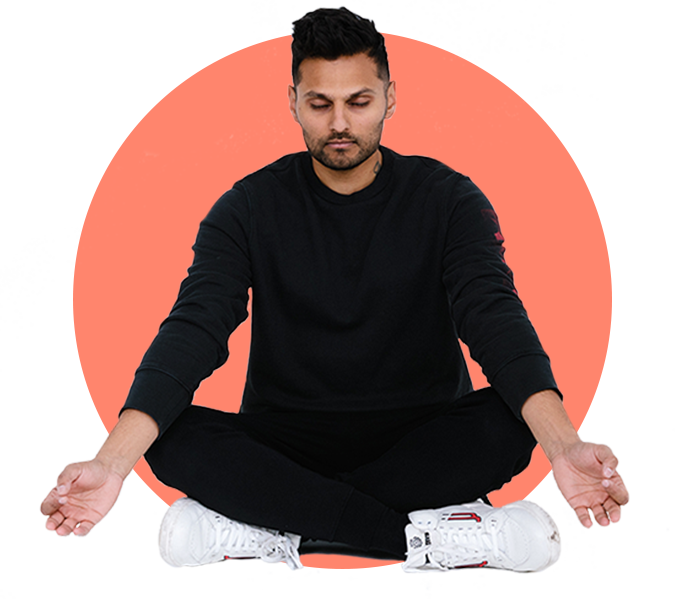 Consistency
Jay Shetty's in-depth workshops provide weekly guidance, healing, and soul-care.
Meet with Jay every week no matter what. Genius is your most reliable friend.
Create a dedicated practice with Jay's extensive meditation collection.
Unlock your highest potential by intentionally caring for yourself every day.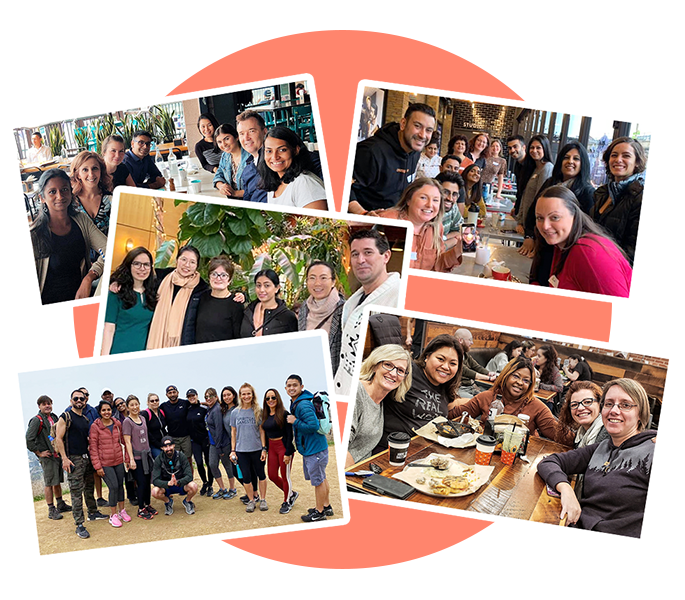 Community
The Genius Community is a global network of support, friendship, and service.
Meet like-minded people who are as equally passionate about well-being as you are.
Attend Genius Meetups in over 150 countries worldwide with fellow members.
Join a compassionate and vibrant community that will stand by you for life.
Access Jay Shetty's collection of
workshops and meditations

for your mind, body and soul. Get Started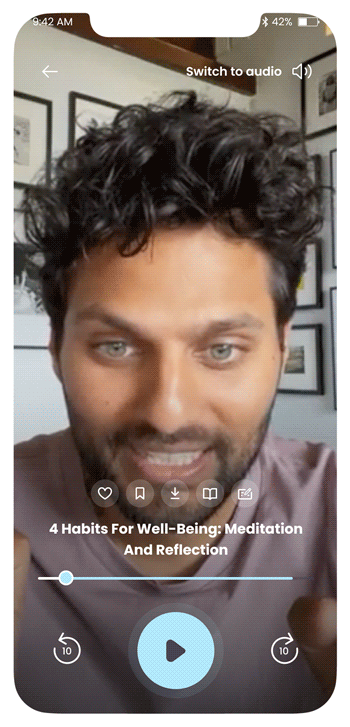 We looked at the
average member results

, and here's what you can look forward to when you join the Genius Community.

*results may vary.
Genius FAQ
Here are some of the most frequently asked questions about Jay Shetty's Genius Coaching.
How much time does Genius take? I'm scared I can't be 100% dedicated.

Genius is designed to be 100% at your own pace and in your own time. To start, just choose one thing you'd like to focus on from the 5 Areas of Well-Being. When you've mastered one, add another. It's as simple as that. Engage with the weekly workshops and meditations, even if it's 30 minutes per week. You are never behind, and you are never late.

How can I benefit from this program?

Jay's coaching is a comprehensive, step-by-step journey to achieving elevated well-being. There's no bounds to what you can learn with Genius. Expect slow, drastic, radically good change.

How exactly does Genius work?

Jay's live workshops take place in our private Facebook group, usually on weekend mornings. Each session is 30 to 45 minutes long. We publish the schedule of upcoming workshops in the Facebook group. If you miss the live coaching, you can access the workshop collection on the Genius App or members website.

Will I be able to take full advantage of the program, even if I don't live in the UK or US?

Absolutely. All workshops and meditations are online. We have Geniuses living in over 150 countries worldwide.

Can I have a one-on-one session with Jay Shetty?

Genius is group coaching, but you can interact with Jay and ask questions during the live workshops.

What do I get inside Genius?

WEEKLY LIVE WORKSHOPS

Can't make it live? No problem. All workshops and meditations are available on the Genius App and members website.

ONLINE COMMUNITY

When you become a Genius member, you join a tight-knit community dedicated to well-being and wisdom.

OFFLINE COMMUNITY

Genius members reside in over 150 countries worldwide. Discover the Geniuses who live near you by attending in-person Genius Meetups.

GUIDED MEDITATIONS

Each workshop contains a guided meditation focused on centering your mind, calming your body, and reaching your soul.
Trusted by thousands of people around the world.
Now meditation, breathwork, and gratitude journaling are daily habits for me.
We've created such a strong bond and I'm so grateful.
Genius is teaching you the things you wish you had learned in school.
So grateful to be a part of this family. The surge of energy is phenomenal.
Moving away from the what if's to the what is.
Genius is that safe space where you can be completely true to your authentic self.
I became a better person, a better mom, a better leader, a better wife.
I'm rebuilding the person that I want to be.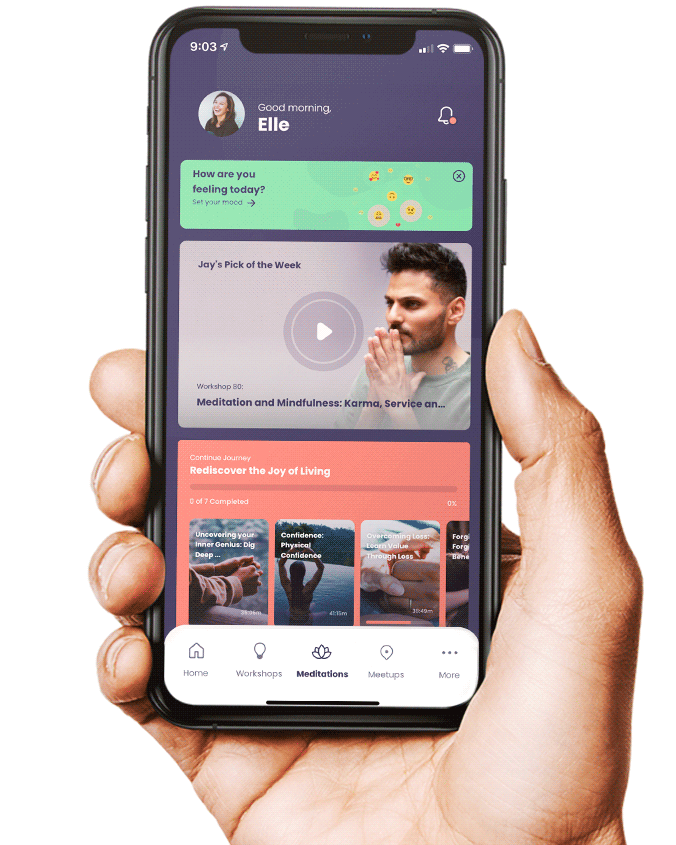 Putting self-care
at your fingertips
The Genius App makes well-being accessible and convenient.
Release anxiety, build self-awareness, and mend relationships.
Take care of your mental and emotional health whenever you need.
Listen to Jay's workshops throughout your day, just as you would your favorite podcast.
Get Started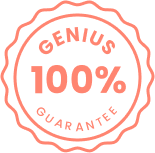 The Genius Cancel-Anytime Guarantee
Genius always wants the best for you. Join and get full access to the private workshops, guided meditations, and global community. If you don't fall in love, receive a full refund within the first 30 days.
When we say Genius is always in your own time and at your own pace— we mean it. This is a place of unconditional support. Try the workshops and meditations and see what works for you. We know you'll find your way.
You make the rules

Genius is always in your own time and at your own pace. Listen to the workshops and meditations anytime, anywhere. Your growth is on your own terms.

Proven success

Genius members get results. Within the first 90 days of Genius, members report feeling 25% less anxious, 40% less lonely, and 50% more focused.

Lifelong support

The Genius Community will be there for you for life. This is a global network dedicated to well-being, mindfulness, and peace. Our purpose is to serve.
Join Now