Join Jay Shetty's FREE 5 DAY LIVE COACHING experience to
build your most abundant life
100% FREE!
OCT 20-24
Please enter your First Name.
Please enter a valid Email.
We won't spam you or sell your information.
Join more than
3 million people

who have transformed their lives with Jay Shetty's Workshops and Meditations.
Meet inside

5 LIVE workshops

with Jay for coaching and meditation.
Take action and

apply the life-defining habits

required to become your best self.

Build a daily routine

that feeds your purpose and empowers your ambition.
Receive

Jay's Habits of Success Workbook

to help you implement the strategies.
Join a

passionate community

centered in well-being and growth.
REGISTER NOW
Create your best life, one good habit at a time.
You're invited to take part in 5 exclusive days of:
Habit Building
Deep Reflection
Guided Meditation
Career Development
REGISTER NOW
October 20
WORKSHOP 1
Habits to feel energized, focused, and prepared
October 21
WORKSHOP 2
Habits to rediscover your passion for life
October 22
WORKSHOP 3
Habits to feel centered through meditation and affirmation
October 23
WORKSHOP 4
Habits to create career success and opportunity
October 24
WORKSHOP 5
Habits to build and nurture relationships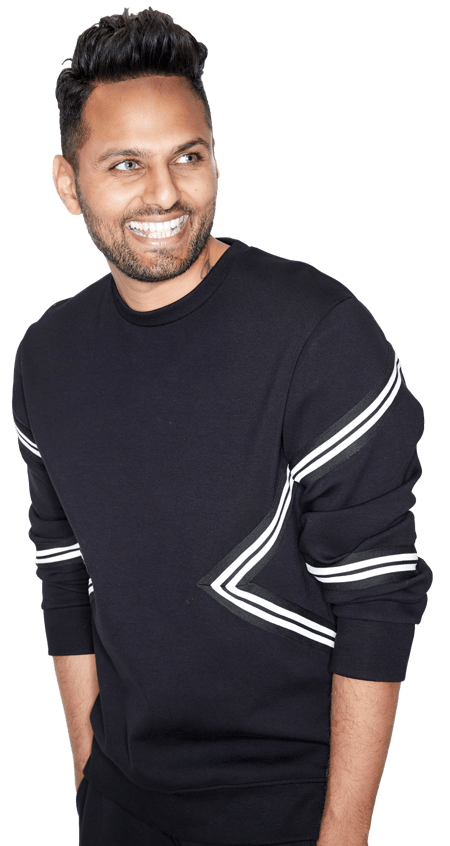 Your habits are everything.
Success is not reserved for the smartest or most hard working. It's achieved by those who never give up— those who are willing to habitually work on their goals, day after day, in small yet life-defining ways.
Your habits are the small promises you make (and keep) to yourself every day. Consistently keeping them is how you build a bridge to the next chapter of your life. This bridge opens you to infinite possibilities.
What's waiting for you on the other side of well-kept habits? Fulfillment. Self-satisfaction. Joy. Success. Opportunity. Growth.
The first Habits of Success workshop starts October 20th. I'll see you there.

Jay Shetty's workshops transformed their lives.
You can be next.
"Jay has helped me tremendously with my relationship with my daughter— that's the key for me. That's the one thing I'm so grateful for. We've created a strong bond and I'm so grateful."

– Omar P.

"I was somebody that never ever had mindfulness in their life, and now meditation, breathwork, and gratitude journaling are daily habits for me, my children, and my partner as well."

– Ksavi

"I became a better person, a better mom, a better leader, a better wife. I made peace with my past and now I focus on gratitude."

– Stephanie F.
REGISTER NOW
ABOUT JAY SHETTY
A former monk and the author of the #1 New York Times bestselling book THINK LIKE A MONK, Jay Shetty has produced over 400 videos surpassing more than 7 billion views and hosts the #1 Health podcast in the world, On Purpose.